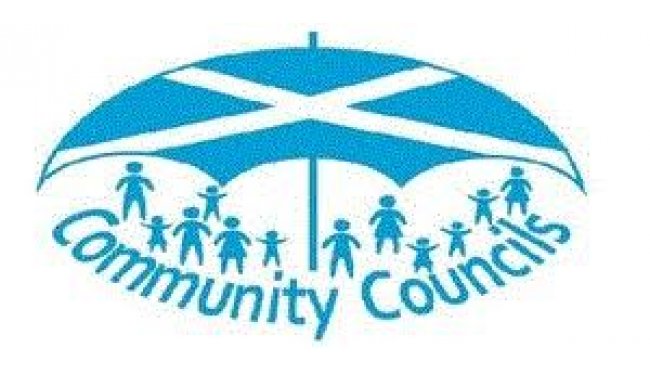 Crailing, Eckord and Nisbet Community Council is a legally recognised group of local people with an interest in their community. The main role of Community Council is to represent their local area, to consult with local residents, and pass their views on to public sector organisations such as Scottish Borders Council, NHS Borders and the Scottish Executive. We are particularly keen to improve local amenities and facilities for the benefit of our residents and to develop community relationship between the three villages. Click this link to view Boundary Map

Meetings are held approximately four times per year on a alternating between village halls in Crailing and Eckford.

Nisbet Churchyard Restoration project
An application for funding via the Nisbet Initiative Collective was submitted to the Localities Bid Fund to enable the Nisbet Churchyard Restoration project to proceed. Thanks to local support this bid was successful and the project is currently being implemented.

All Community Councillors represent the whole area and we are fortunate to have representatives from each of the main settlements of Crailing, Eckford, Nisbet and Ulston. Their role it is to consult with residents in and around their area and report back to the full Community Council. See Contact Us for further details.
Annual Chairman's Reports are available on our website via this link
Files & Documents
Latest Meetings
| | | | |
| --- | --- | --- | --- |
| Date | Location | Title | Agenda |
| 02/03/2020 (19:00pm) | Eckford Village Hall, Eckford | Community Council Meeting | ⬇ Download |
Agendas & Minutes
Current Projects
Walking: The Jubilee Path a walking route linking up the three villages of Crailing, Eckford and Nisbet is becoming increasingly popular with individuals and walking groups. See Historical Section "Jubilee Path" for further information or to download map and booklet from this section look under Files & Documents. Please Note: A new booklet has now been printed amending the following errors which appeared in the original one which incorrectly stated that there is a telecoms mast on the summit of Rubers Law. The mast is in fact on another hill although it appears to be on Rubers Law. Also the route is just under 13.5 miles (not 12.5 as originally stated).
Website: This is our new interactive website which we would like you to help us populate with Historical Information, News, Events etc - we look forward to seeing it flourish with your help.
Next Community Council Meeting: There are no scheduled Community Council meetings due to COVID 19 restrictions.
Sign Up
To find out more about our Group Purchasing Schemes for Oil which benefits residents by saving them money (around £100,000 has already been saved by participants of the scheme in the period 2012 to 2020 OR become a new participants in our Resilient Communities Scheme where we help our neighbours OR to find out how you could help save a life through monitoring our Defibrillators (AED) equipment OR to register for defibrillator training (first time or refresher) - Click on "Sign Up Now" and complete the form.

If you experience any issues whilst using this website please email cencomms@hotmail.co.uk
describing the issue that you have encountered so that we can investigate the matter.

Sign Up Now