18/05/2022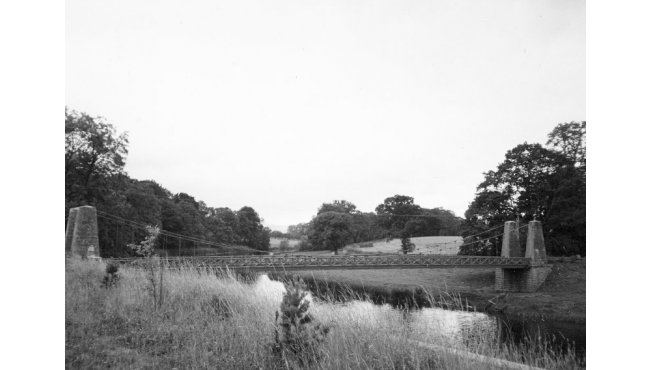 When the Kalemouth Suspension Bridge [Grid Reference – 370843,627456] was closed on 18th September 2020 it was expected to be for 6 months to allow Bridge repair works to be carried out. .

Alternative route:
Westbound – via A698, B6400, C47 and D101/4 to point of closure.
Eastbound – the above in reverse.
Pedestrian and cycle access will be maintained.See attached document (1) for map of alternative route.


A simple repair to the main timber cross beams was not possible. Due to the design of the bridge and the location of the deteriorated members, the entire deck needs to be dismantled to allow the replacement to take place. The bridge is of significant historical interest and a Category A listed structure, so before any works could be planned discussions with all relevant parties will be also necessary and various approvals needed.
Testing and structural analysis is required. The costs associated with this for a Category A Listed suspension bridge are likely to be very significant so a staged approach will be necessary to contain the work within available budgets. At this stage SBC have committed around £20k for initial work and are expected to set out the best way forward in the longer term and the costs associated with that. A report is expected in late Summer (Aug/Sept) 2021. In preparing this initial report they will further liaise with the Project Team at the Union Chain Bridge and undertake further inspections / examinations of the bridge.
See attached Dcoument (2) for November 2021 update (which is still applicable).




View Attached Document

View Attached Document (2)