East Nisbet - Roberta Coghill (nee Riddell)
« Back to Historical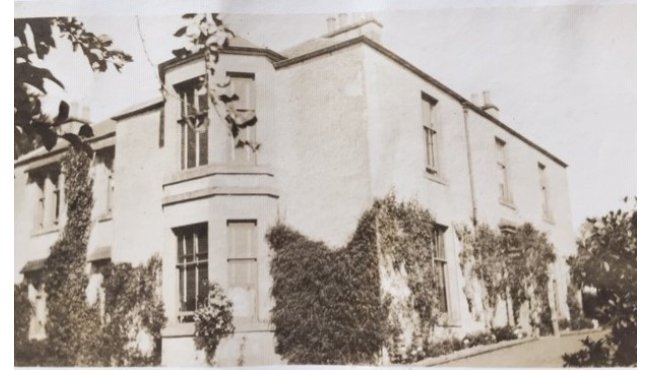 Roberta Riddell (born in 1883) was the daughter of William Riddell and Elizabeth Pringle she had a brother called John Riddell who was the father of Irene Yvonne Riddell (always known as Yvonne).
Roberta was therefore an aunt to Irene Yvonne Riddell. Roberta married Harold Sinclair Coghill (born 1880) on 18th November 1915. Harold died 4 years later in 1919. On 27th June 1930 their is mention, in the Jedburgh Gazette, of Mrs R Coghill facing a wreckless driving charge having been involved in a collision on the Jedburgh Road. She is mentioned again on 24th December 1937, more favourably, in the local community news section
Roberta was was known to Yvonne as Aunty Berta. The photo, below, shows Yvonne (the small girl on the pony) with Aunty Berta and unknown male taken circa 1920s or 30s. Roberta died in 1972 aged 90.
See also East Nisbet Yvonne Riddell for more information and how to trace the peerage of Roberta.
The East Nisbet Farmhouse photograph was taken circa 1920s/30s.
Also pictured is Mrs Nairn (taken in the 1960s) at East Nisbet Farmhouse. Mrs Nairn was known to be a lovely cheerful lady who worked at East Nisbet Farmhouse for many years. She lived close by with her husband. Mrs Nairn is mentioned in the Jedburgh Gazette, community news section on 11th December 1936.
Photos and information supplied by Tracey Banks. If anyone has any further information on the people mentioned in this entry please email for the attention of Sheila to
cencomms@hotmail.co.uk