East Nisbet Tragedy - 1856
« Back to Historical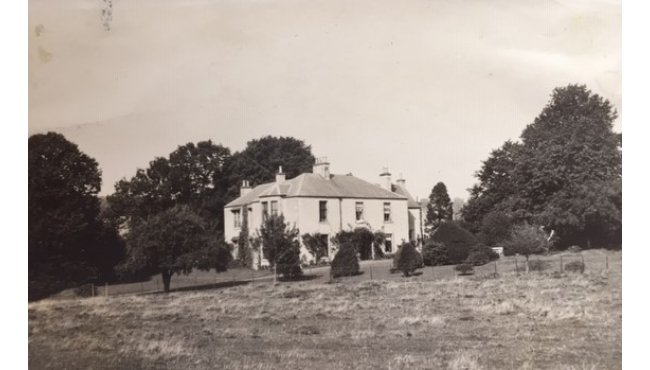 A tragic incident took place at East Nisbet Farmhouse on 30th December 1856 when a 24 year old maid, Jane Telfer, was murdered by 14 year old William Nichol from Eckford. Nichol shot Telfer while she was standing in a passageway near the kitchen in the farmhouse with a firearm belonging to Mr Walker, master of the house. Jane subsequently died of her injuries. Various witness statements led to Nichol being tried at the High Court in Jedburgh where he was found guilty of Culpable Homicide and Reckless Discharge of a Firearm. Due to numerous factors, Nichol only received 6 weeks prison sentence and was later freed. After disappearing from subsequent census records, he was eventually traced aged 38, married and living in Ontario, Canada, now working as a farmer.
Jane's father Thomas was a farm steward at East Nisbet Farmhouse, he lived at 1 East Nisbet Farm Cottages. When he died in 1889 he was listed as a missionary for the Free church. Jane Telfer was buried in Nisbet churchyard and her grave stone, a large obelisk type memorial, can still be seen today. Nothing on her grave denotes the tragic circumstances of her death and her gravestone simply states that she died aged 25 – (24 in all the paper records of the incident). Few people are aware of the Nisbet Tragedy, the murder of the young maid Jane Telfer.
This tragic story was relayed to the Crailing, Eckford and Nisbet Community Council AGM on 27th May 2018 by Local Historian, Norrie McLeish, and appears in the minute of that meeting.
Photographs of East Nisbet Farmhouse, from the 1920's were supplied by Tracey Banks whose mother lived at East Nisbet Farmhouse in subsequent years.
If any reader has any further information on this tragedy please email details (For the attention of Sheila) at
cencomms@hotmal.co.uk