Family History (Paton - Young) 1800s
« Back to Historical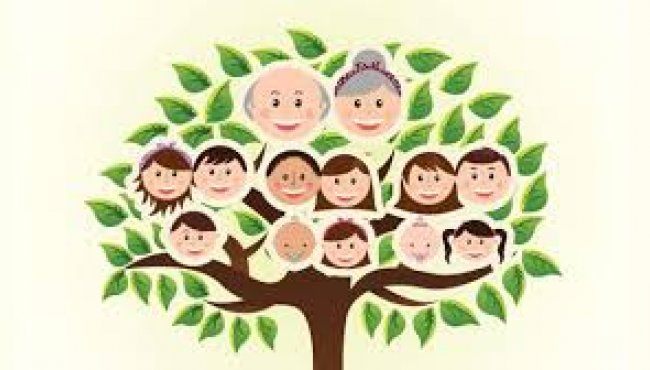 ANCESTORS FROM JUST OVER THE BORDER?
This article about a family living in this area circa 150 years ago was first published in the Northumberland and Durham Family History Society Journal in 2017. The author, WENDY STAFFORD and the ancestors of the people named in this article have kindly agreed for it to be published on our website. If you are related to the family in question, can provide any further information or photographs or want to find out more please contact Victoria Wood, Crailing on linglie@hotmail.co.uk who supplied the article and is in contact with the author.
MARY YOUNG
was
born in 1850 at Eckford
, the illegitimate child of Isabella Young and an unknown father. On 4th February 1870, she
married William Paton,
after banns, at Melrose. It is interesting to note that on the marriage certificate her father is given as George Hogg. George married her mother Isabella circa 1850. There is no evidence to show that George actually was her father as she always appears as Young.
In various records Mary is recorded as being a farm servant. Work was hard and the hours long but the master at Crailing Hall (near Jedburgh, Roxburghshire) must have been reasonable to work for or William and Mary would have been to the hiring fairs to look for work elsewhere.
Their first child, Isabella Paton, was born in 1871 at Headlam Street in Wallsend. There is no apparent reason for them to be there. The family could have been visiting friends or William and Mary could have been working there temporarily. Isabella had an illegitimate son, Thomas Paton, born 15th August 1898 at Southdean Farm, who married Isabella Hume Shiels (b. 4th May 1892) in July 1922.
Isabella Hume Shiels
was the daughter of
James Shiels and Agnes Campbell.
She had a brother Andrew b. circa 1894, Mary b circa 1896 and a brother James Edward b. circa 1898. They were all born in Newtown. James Edward died 5th July 1918 aged 20. The Commonwealth War Graves Commission states "In memory of J E Shiels Private 53610 18th Btn Highland Light Infantry who died on Friday 5th July 1918. Aged 19. Son of James and Agnes Shiels of 34 Market Street, Galashiels."
Isabella's father, James, was a wool carder from Lauder and her mother, Agnes, was a reeler in a woollen factory.
William and Mary's second child was William, born in 1875 in Roxburgh. The rest of the children were born at Crailing Hall, Margaret in 1877 and Mary Ann in 1880.
William was born in 1843 or 4
at Crailing,
the fifth child of William Paton and Margaret Waldy
. Crailing Parish consisted of the villages of Crailing and East and West Nesbit. At the time of William's birth there were only 700 inhabitants of the parish, most of them agricultural workers. In 1851 William and his family were living at East Nesbit Farm where William senior was an agricultural worker. William and his sister Clare were scholars and his sisters Jessie and Mary were farm servants. His older sisters, Helen and Margaret had left home by 1851.
William Paton married Mary Young on 4th February 1870 at Melrose. William is recorded on the marriage certificate as being 27 years old and a ploughman of East Nesbit. In this respect he was following in his father's footsteps.
When their first child was born in 1871 they were in Wallsend but it is not clear if they were living there or visiting there when Isabella was born.
They were back in Roxburgh by 1875 and at Crailing Hall from 1877 to 1886. In 1926 they were at Woodhouse Farm near Jedburgh. According to the 1881 census William and Mary were both agricultural workers.
1840 to 1875 was called the Golden Age' of British farming and William was never out of work. All the records to date show that all the family members were always in work and there is no evidence of their ever having to apply for poor relief.
When William was 83 years old, in 1926, Mary died and shortly afterwards William moved to Galashiels where he died on 16th May 1929 aged 86.
In the 19th century winters in the Borders were often severe, more so than today. In the Crailing School log book the inclement weather is recorded with great frequency and in detail. From 18th December 1874 to January 1875 there was a great snow storm followed by frosty weather and temperatures below freezing. When the thaw arrived conditions were so bad that roads were impassable and many children were unable to get to school.
There had been a whooping cough outbreak in the area and later, in 1875, there was an outbreak of typhoid. Typhoid is an enteric fever that occurs where there is poor sanitation and the water supply is contaminated. It was difficult to contain and combat, given the low standard of sanitation in rural areas and the lack of knowledge about the disease. Because of these and other diseases infant mortality could be high.
William was baptised 11th February 1798 at Mildenhall near Mertoun in Berwickshire. His parents were William Paton and Margaret Davidson. He married Margaret Waldie of Mertoun, possibly circa 1827 as their first child was born in 1828. From 1800 to 1802 William was at Bemerside where two of his siblings were born.
From 1820 to 1844 William and Margaret and their family were at Nesbit in the Parish of Crailing and in 1851 they were at East Nesbit Farm. In his early years William was an agricultural labourer turning his hand to any task on the farm and was particularly interested in horses. From 1820 to 1830 and possibly longer he was the hind at Upper Nesbit Farm. A hind was a farm servant, especially a married man and skilled worker having charge of two horses and being provided with a cottage on the farm. He was obviously a trusted and valued worker as he remained at the same farm for many years. The conditions of service must have suited William otherwise he would have been off to the hiring fairs seeking a new post elsewhere.
It appears that horses were the mainstay of William's life as on the marriage certificate of his son William in 1870, he was recorded as being a ploughman, still going strong aged 72!
William was born during the reign of George lll, lived through the reigns of George IV and William IV and into the reign of Victoria. Towards the end of his life he would have witnessed the early signs of mechanisation in the countryside and no doubt regretted the passing of the old tried and tested ways of doing things.
Following the Education Act of 1880 all of Mary's children would, by law, have been expected to attend school; unlike their parents. Mary was able to write, as demonstrated on her marriage certificate, but many people of her generation could not and signed documents with a cross. Mary lived through the reigns of three monarchs: Victoria, Edward Vll and George V. During her lifetime she saw many changes that had a direct effect on farming communities. The Crimean War, the Boer War and WWI took young men away from the land and the move towards mechanisation was of mixed benefit. While it made work easier less manpower was needed.
Mary died in February 1926 at Woodhouse Farm, Jedburgh. She was 76 years old. In the year of her death the General Strike was called and a period of civil unrest was beginning. 5 years later there were nearly 3 million people unemployed in the country.
⦁ Reference, Wendy Stafford, Northumberland and Durham FHS.