Cessford Castle
« Back to Historical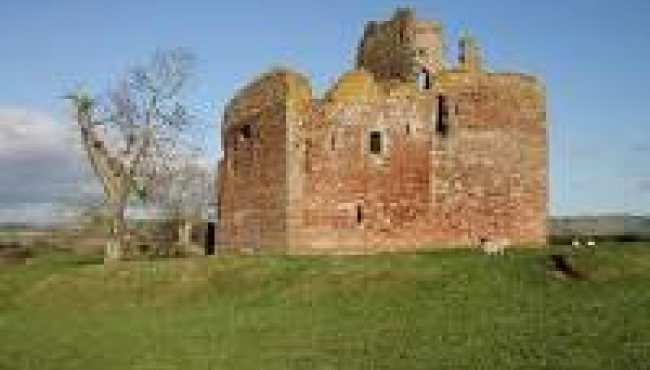 Cessford castle, now in ruins, was built around 1446 for Andrew Ker of Attonburn who was the first of the noble family of Ker to occupy the castle.

Being only four or five miles from the English confines Cessford Castle was regarded as a place requiring immense security. In 1523 it was considered to be the third strongest place in Scotland, by the English, being exceptionally well fortified with inner walls and strong outer curtain wall said to be 12 to 14 feet thick. It was a massive L shaped structure with outbuildings and a small round tower standing on high ground overlooking the valley of Kale Water.

The area within the walls was 39 feet long by 20 feet broad. One of its many defences was a subterraneous vault for concealing people and/or goods within its walls with a single point of access through an aperture which was opened or closed as required by a large stone with an iron ring in it.

A moat said to be filled with water coming from a spring above the farmhouse gave additional protection.